Aesthetic medicine offers a variety of techniques which can help fight the aging process without surgery. It is particularly effective for the treatment of wrinkles and the loss of volume on the face and also for increasing the volume and perfecting the shape of lips.
Botox injections
The reason for injecting Botox® is to diminish the lines and wrinkles and not to freeze the expressions. The facial expressions are conserved after correct treatment has been performed which gives a natural result. The typical aesthetic indications of these injections concern the frown lines (between the eyes), wrinkles on the forehead and the lines of the crow's feet. This takes away the tired look on the face, and gives a relaxed refreshed and natural look to the eyes.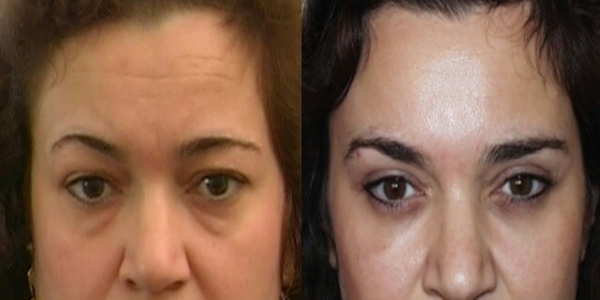 Eye lids and +Botox forehead: before and after
Hyaluronic Acid or fillers
Hyaluronic acid can make the face more beautiful by adding volume where it is needed, resulting in a fuller, smoother and more youthful appearance.
The lips (volume and contour).
Hollows and lack of volume for dark circles, cheekbones, chin, oval of the face, cheeks. The injection of hyaluronic acid allows a simple, immediate and straightforward correction of the signs of aging.
Nasolabial folds, marionette lines, lip and chin groove...
Perioral lines and wrinkles.
Facial Surgery
Facial Surgery can correct the defects considered undesirable by the patient: Nose surgery (Rhinoplasty), the lips, the ears (Otoplasty), Face lifts for the aging face maintaining its reputation as the 'gold standard' for facial rejuvenation and brightening the appearance by eyelid surgery.
Blepharoplasty is the term used for the aesthetic surgery of the eyelids. It is done to replace a "tired" look caused by heavy falling eyelids.
The corrections to be carried out include:
Heavy upper eyelids which are drooping with excess skin.
The « bags under the eyes » at the level of the lower eyelid.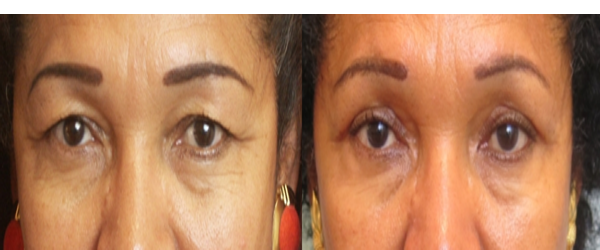 Upper eyelids before and after
Rhinoplasty or nose job: Here we are talking about ethnic rhinoplasty when the nose lacks projection. It requires raising the nasal dorsum . A reduction in the width of the nostrils is often carried out at the same time.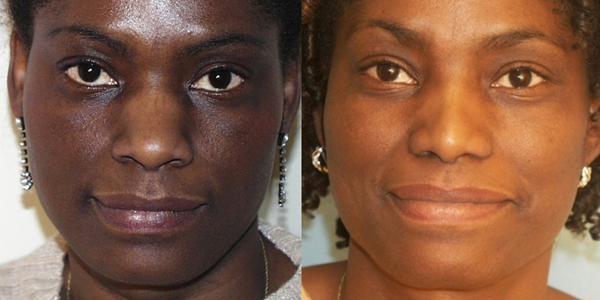 Refining the nose before and after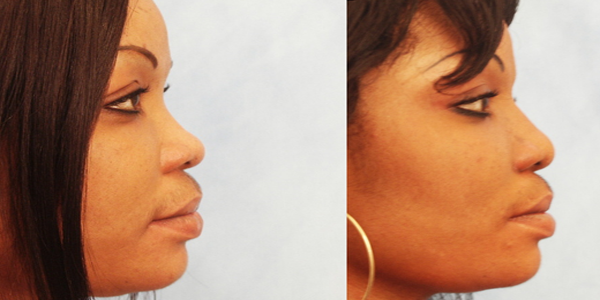 Raising the profile before and after